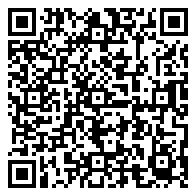 Date
05月03日 2018年
Time
12:00 - 11:00
WEKFEST JAPAN V 2018 ウィークフェスト JAPAN 2018

WHEN
Thursday, May 3rd, 2018
10 AM – 4 PM
WHERE
Port Messe, Nagoya
〒455-0848 Aichi Prefecture, Nagoya, Minato Ward, Kinjofuto, 2 Chome−2
ポートメッセ名古屋 1号館展示場
ADMISSION & REGISTRATION
General Admission
¥2,000 each person.
Admission available at venue's box office during the day of the event, from 10 am to 4 pm Admission
Pre-sale ticket is not available at this time.
Vehicle Registration
The registration process includes a screening procedure, which is a principal that Wekfest has upheld since its founding year of 2009. This process ensures our event is highlighted by individuals and vendors who promote a general practice of functionality, form, authenticated goods, and a positive ethical contribution to the car community.
Each submission will be reviewed and applicants will be contacted via e-mail once accepted.
Vendors
Our commitment to ensuring the car community receives a commonplace for positive unification is aligned by the vendors who support the same principals and ethical guidelines. Their contribution is one of the Wekfest tour's main essential feature in curating a specific vision for a sustainable future. Our vendors are chosen carefully by review of their business practices and behavior, to align our philosophies in the overall selective process.