This truck name is Kakomaru (華湖丸)
Base car is FUSO Canter.
Air brush paint is by Suzukikougei.
Paint is very interesting.
Let's check it with me.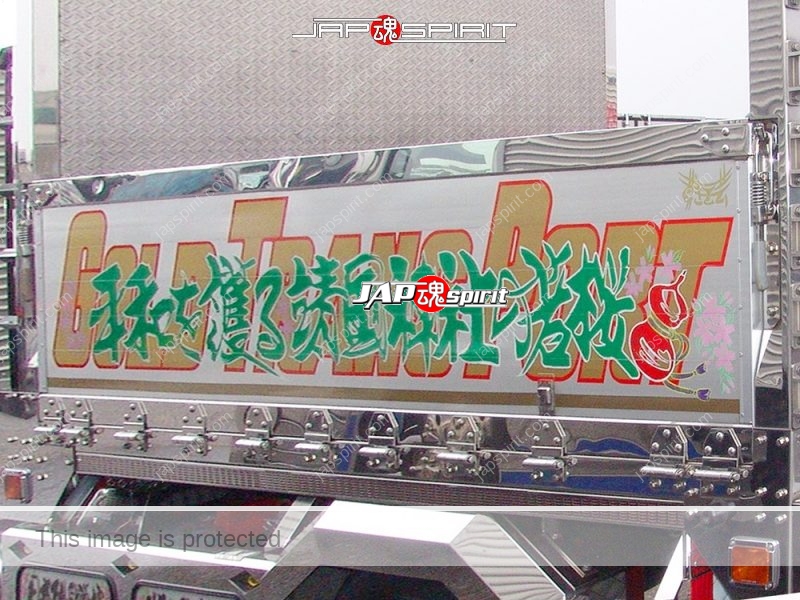 This paint say Young cherry of Yasukuni shrine  that protect peace. 平和を護る靖国神社の若桜
I don't know what he want to say. but i understand he want to show some patriotic feeling.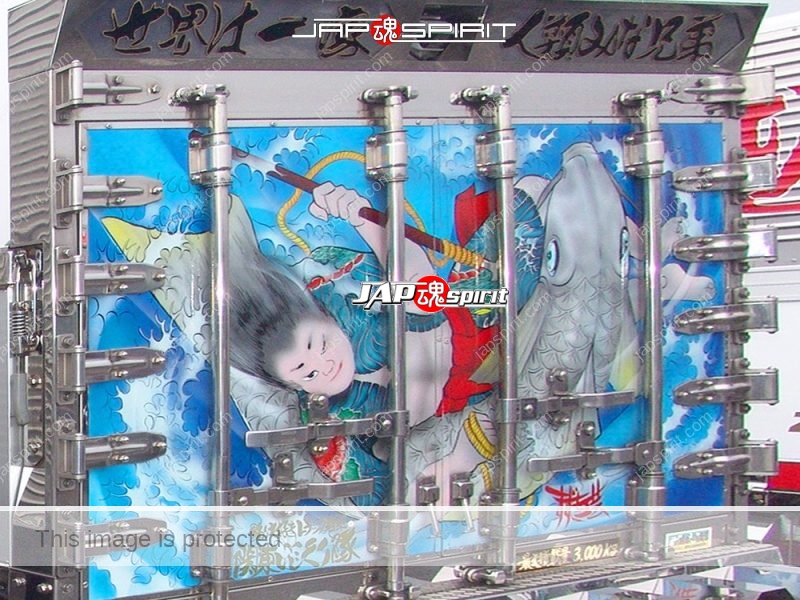 this picture is very nice.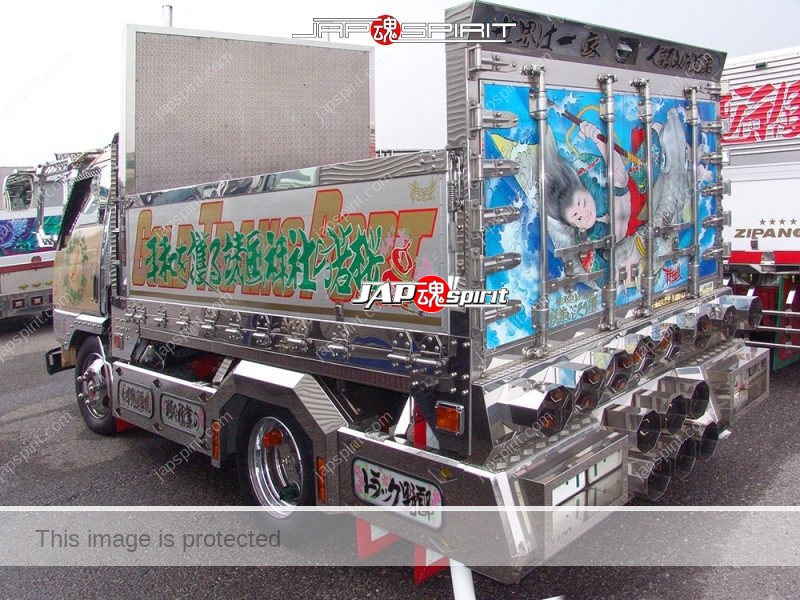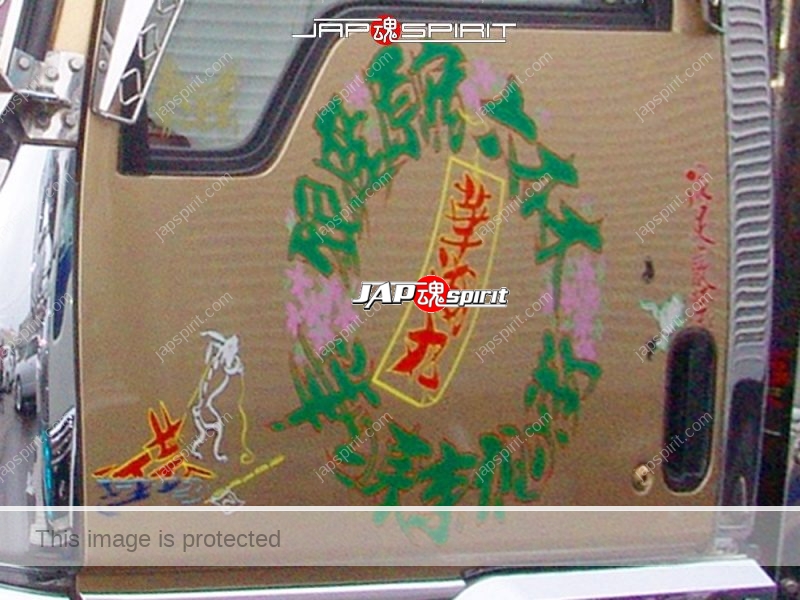 some creature draw character "Suzukikougei". it's funny picture.