Dekotora
Ryu densetsu (Dragon legend) ISUZU Elf art truck with Rocket lancher style lamp & anime paint
This truck name is Ryu densetsu, 龍伝説 in Japanese. it means Dragon legend.
It was made by Niizatokougei.
Base car is ISUZU Elf.
You will surprise to the angle of this rocket lancher like lamp.
Maybe this lamp is for shooting USA battle jet.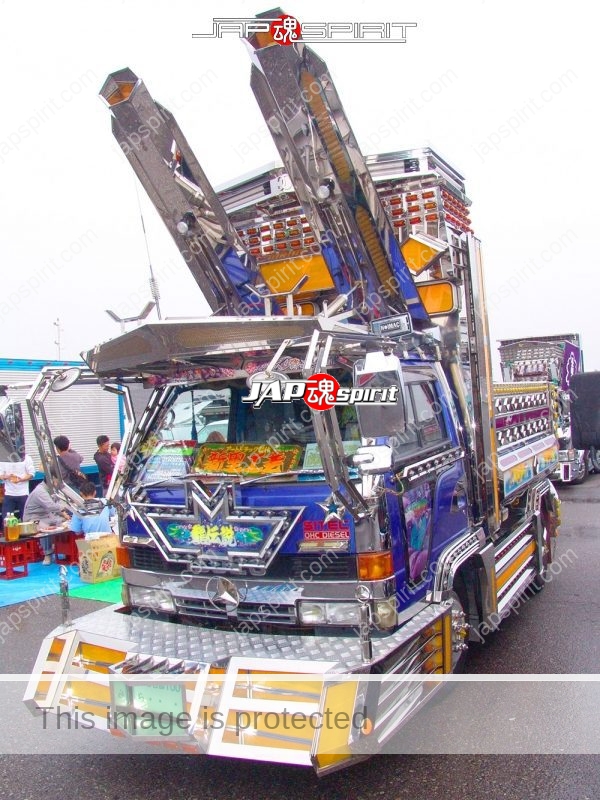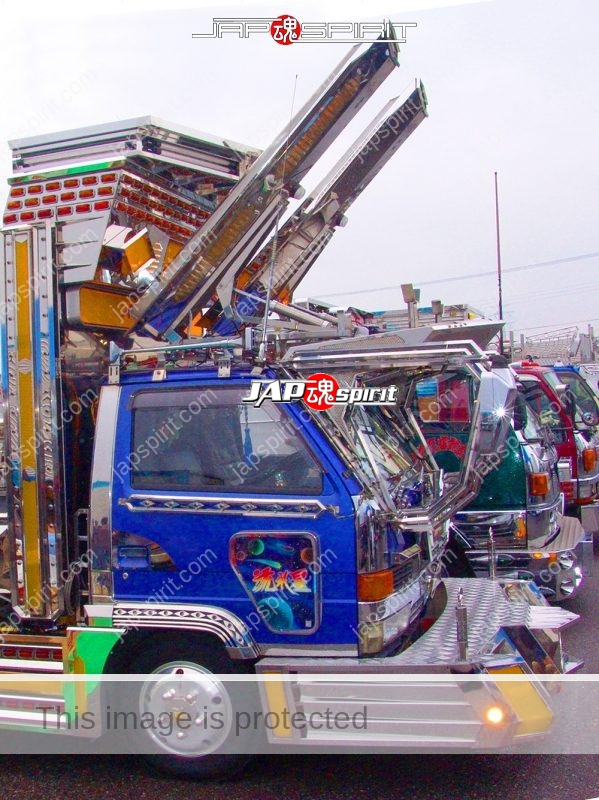 This side paint is Hanafuda, Japanese traditional card game.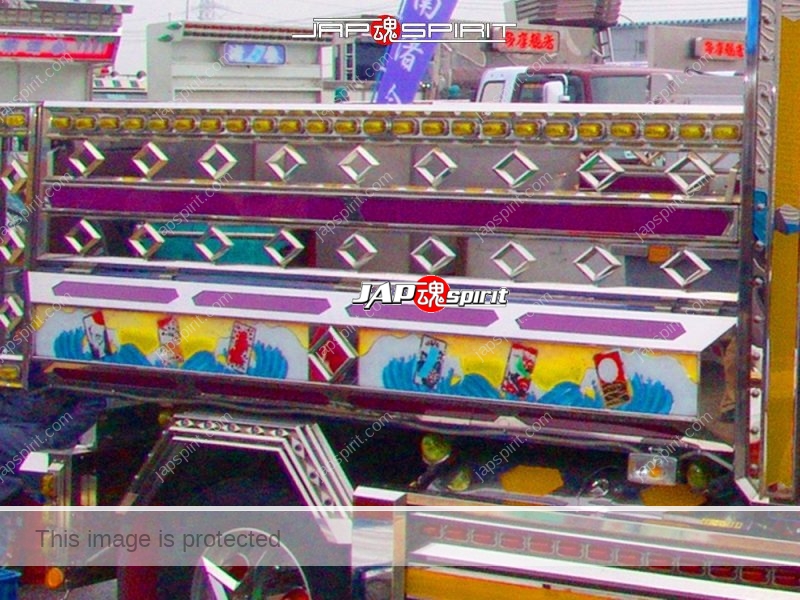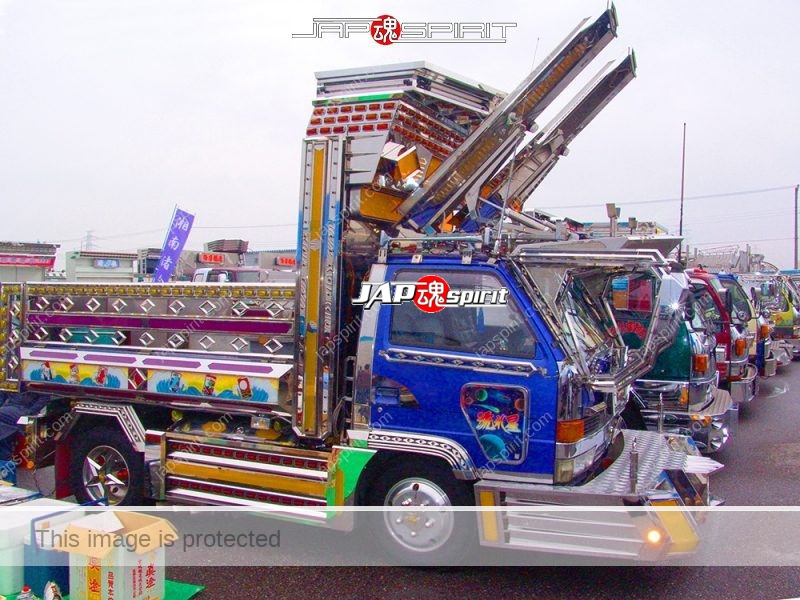 This back side anime is Ginga tetsudou 999. (Galaxy express 999)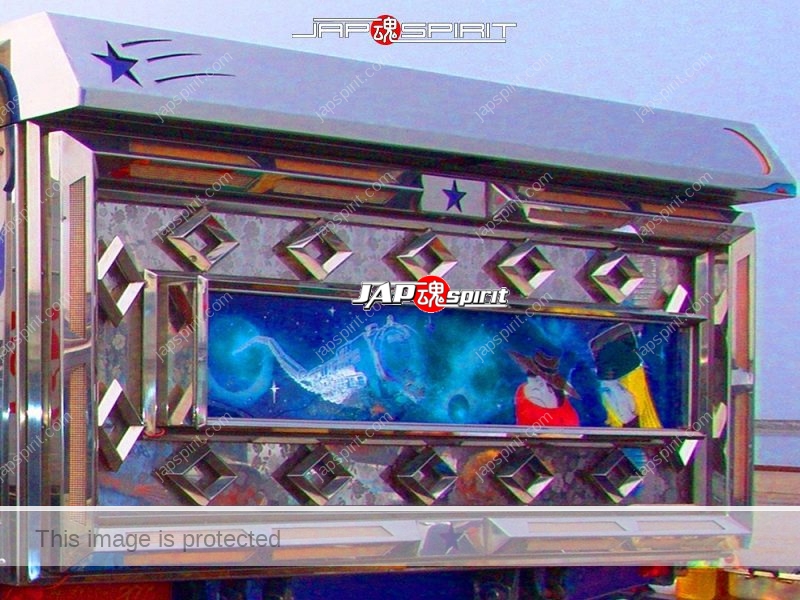 This side anime is Pikachu.