Dekotora
HINO Super Dolphin art truck Yuuka maru is team "Otohime kai", it's movie car replica
this truck is one of the famous art truck, because it was featured TVCM  etc.
this decoration and paint is replica of cinema featured car, Ichibanboshi.
name is Yuuka maru, 勇加丸 in Japanese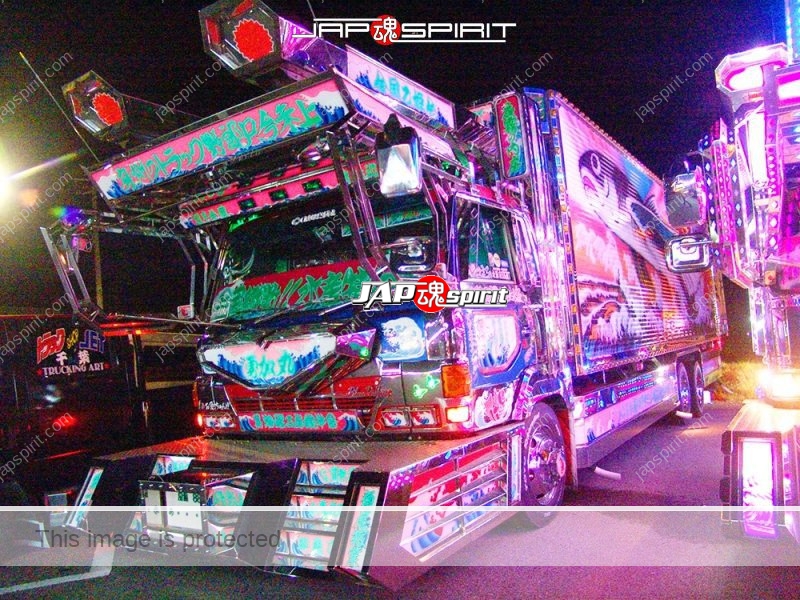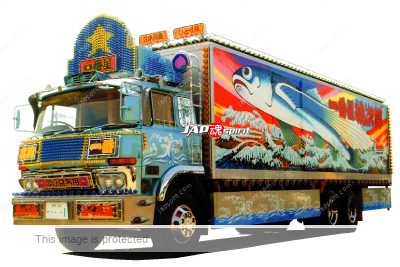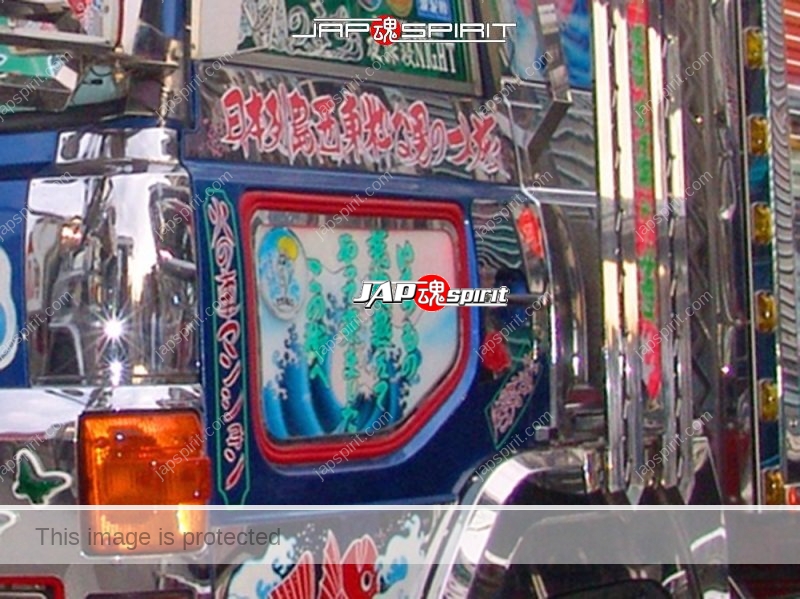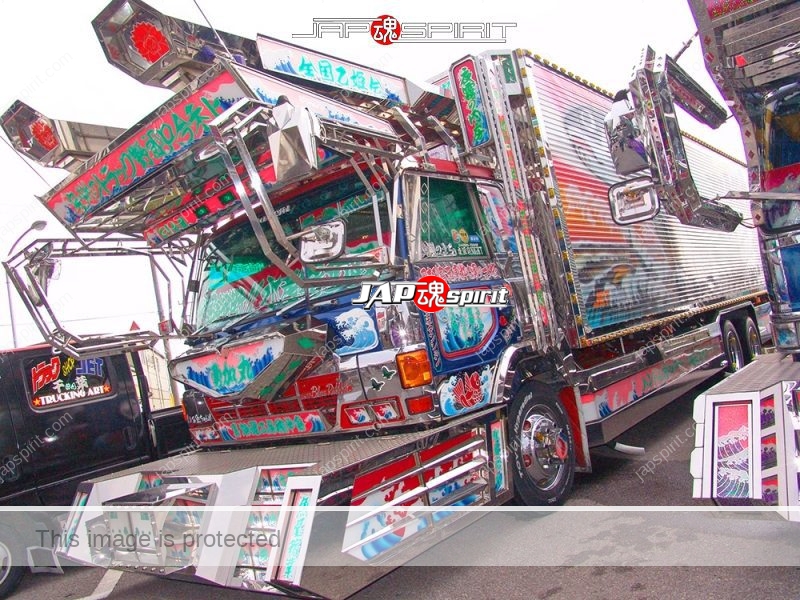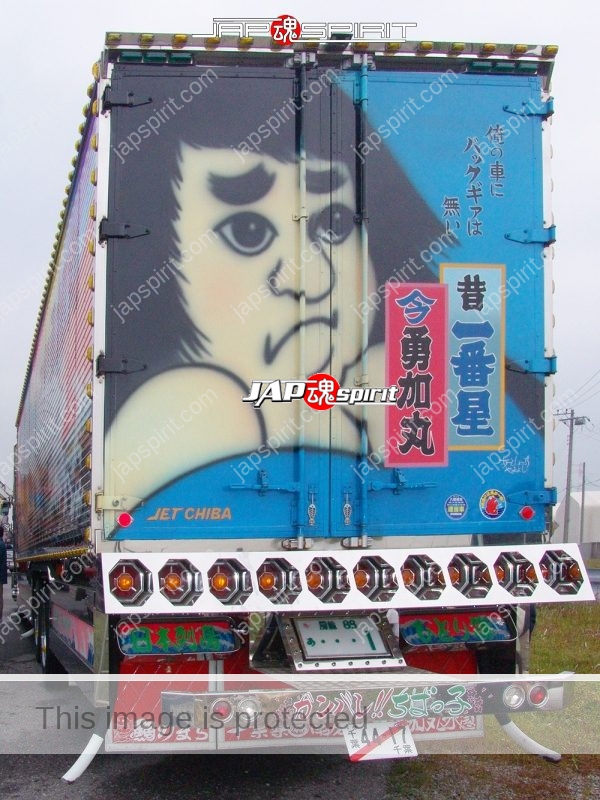 right top side phrase say, my car have no back gear.
of course this car have back gear but this driver want to say, he never look back.
maybe he have problem on his neck.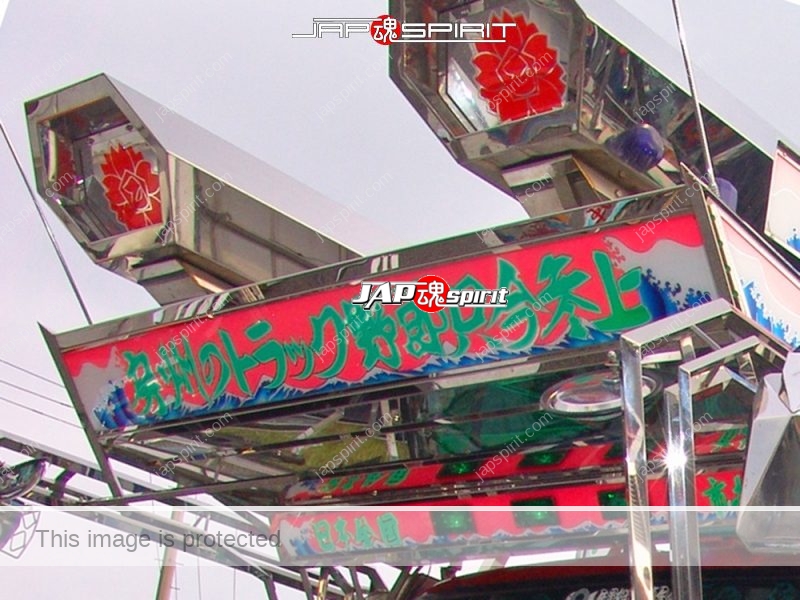 this phrase say "Now I come, I am from Chiba."