Dekotora
ISUZU Elf, art truck style, team Kantou rangakai, Bakushinmaru. with Suzuki kougei paint.
This truck name is "Bakushin maru". it means center of bomb. (関東鸞駕会 爆心丸)
Owner say it cost about US 100000 dollar.
air brush paint is by Suzukikougei that is famous art truck painter.
paint cost is 5000 dollar.
I must say this bumper & visor is too long.
it's completely unnessesary long.
and rocket lamp on the roof is also too much big.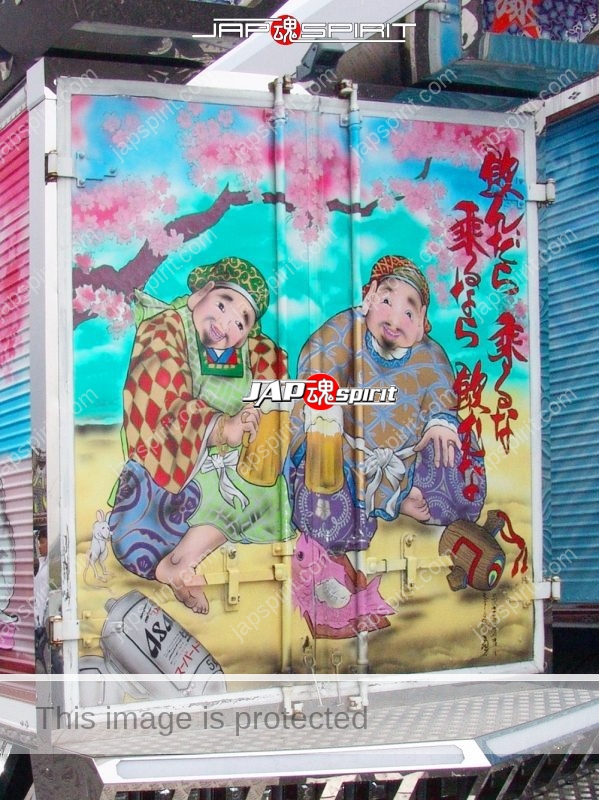 this paint say, If you drink alcohol, never drive or if you drive, never drink alcohol.
the guys who drink beer are Japanese lucky gods. and they drink Japanese beer, Asahi super dry.
I must say this owner is not serious.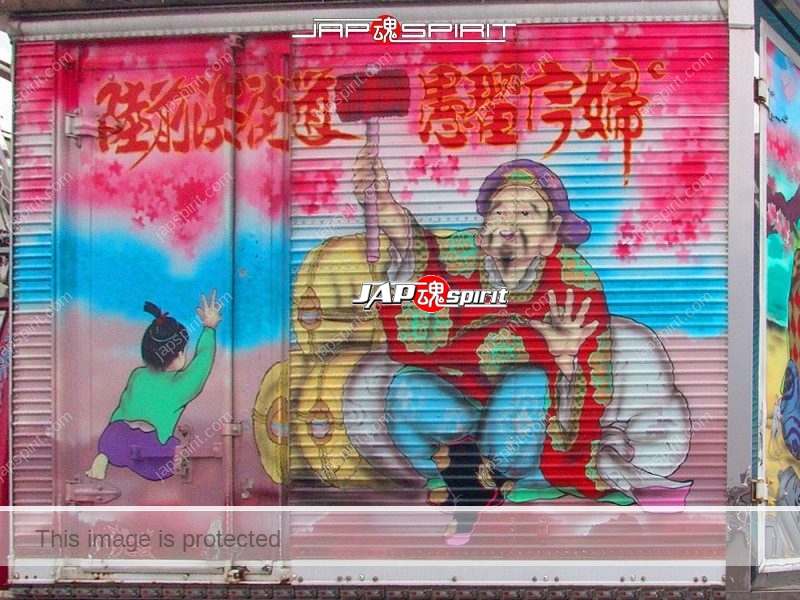 this is one of The Seven Gods of Fortune.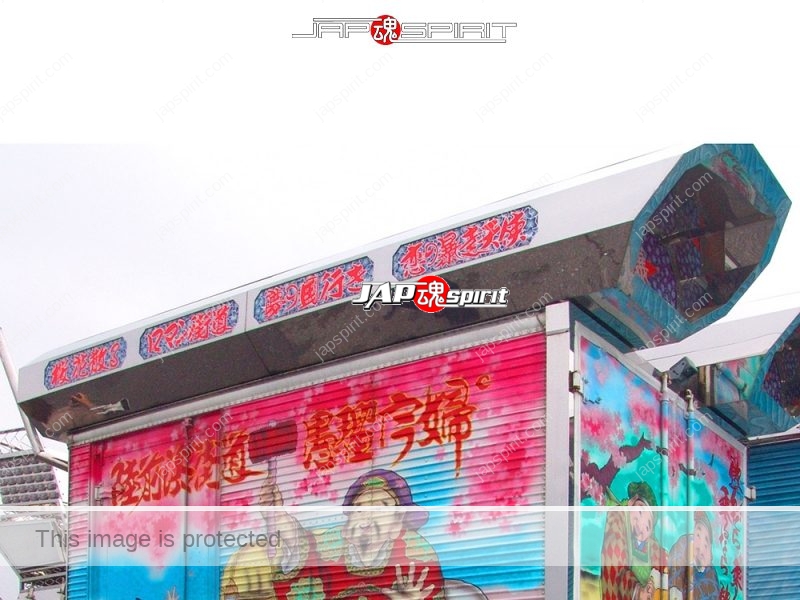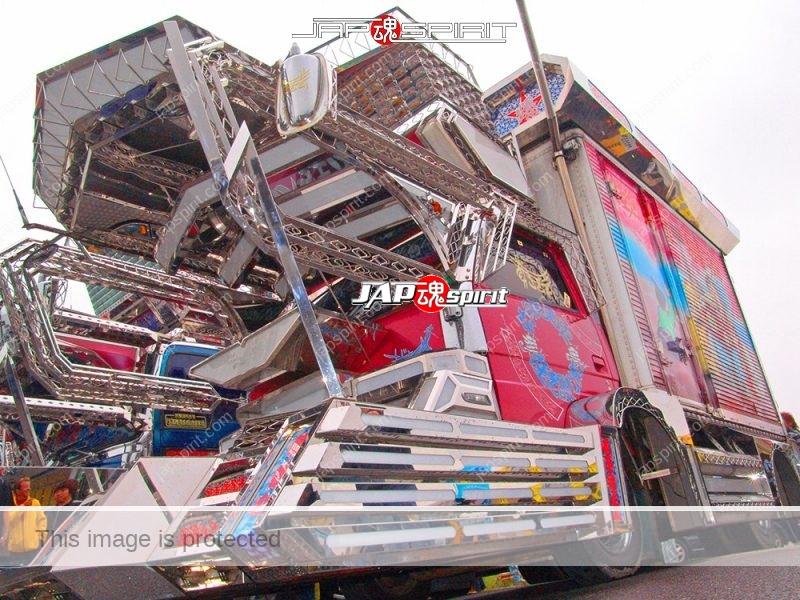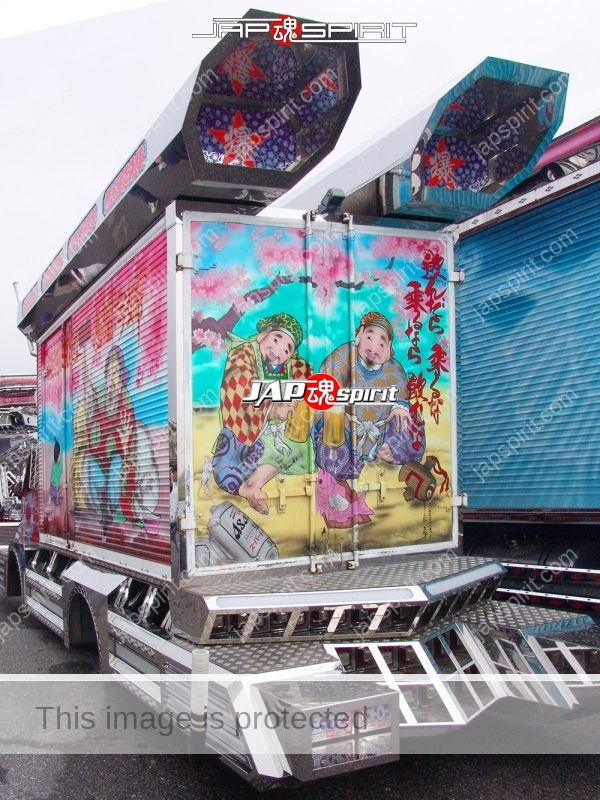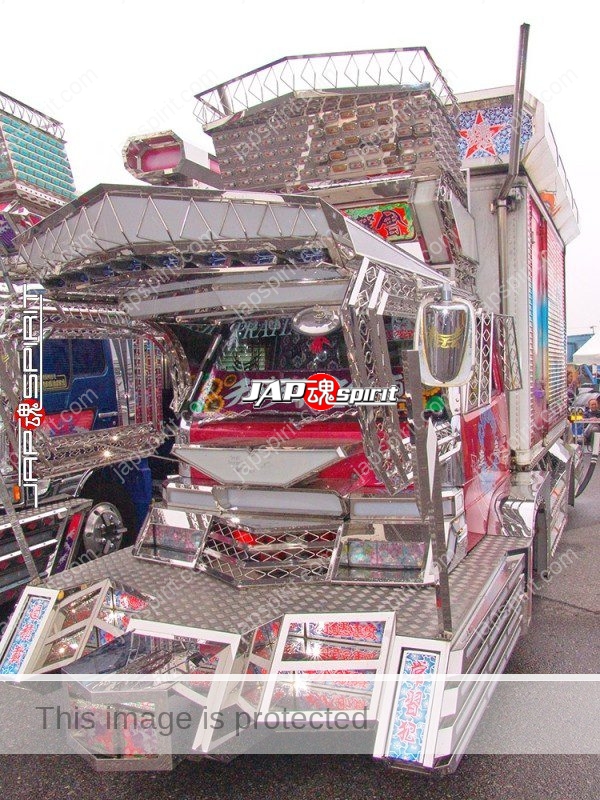 front windows phrase say, it's Chibaragi shiyou, it means that Chiba & Ibaragi style. equal not stylish. not sophisticated.